YOGA & MEDITATION CLASSES
Everyday
At Divine Yoga studio, we offer various yoga & meditation classes such as Traditional and Classical Hatha Yoga, Vinyasa Yoga, Yin Yoga, Restorative Yoga, Ashtanga Yoga, Yin-Yang Yoga, Yoga Nidra, Guided Meditation, Pranayama and more.
REIKI & SINGING BOWLS
Tuesday & Saturday
Beyond yoga, we offer classes to expand and deepen your practice. Interested in learning more about Reiki or how to use traditional Tibetian singing bowls to add to your practice? We will introduce you to these practices, and share techniques with you from our Divine Traditions.
YOGA + HIKE
Every Saturday
On Saturdays, we have a very special day planned for you. You will experience Yoga in the studio, and then we will go explore the sacred sites around Kathmandu.
Thamel, Kathmandu
Divine Yoga studio is centrally located in the heart of Thamel.
Yoga & Meditation
We offer many types of yoga and meditation classes at Divine Yoga studio. We also offer yoga theory classes, reiki, singing bowl techniques, and more.
Yoga Teacher
Training Course
200 Hour Hatha Yoga Teacher Training Course
May 1 - May 29th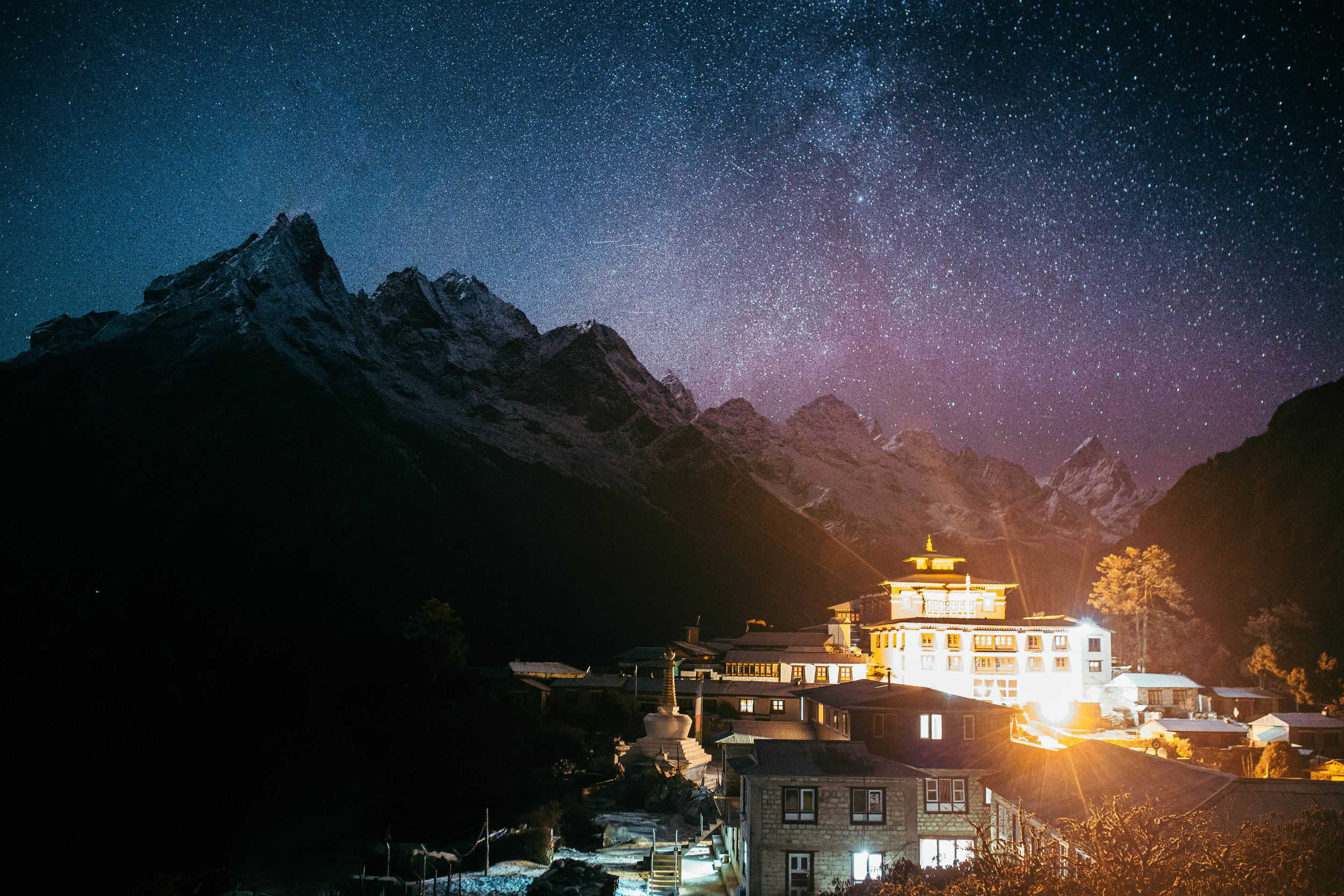 Vedic
Knowledge
Courses
In Nepal, the ancient knowledge of the Vedas are preserved and practiced in present day. We provide advanced study courses to deepen your knowledge and your practice.
Saturday
Spiritual Hiking
On the weekends, we will take you through Kathmandu to see sacred sites around the city